Dear Grace Community Family:
The Stewardship Team has designated the month of November as Stewardship Month, where we will engage in an exciting, new series, Connect 4 More. This is a time that we give thanks for God's blessings and look at how we will do the work of the Kingdom in the coming year.
Each Sunday of the month we will get to hear from our Stewardship Chairperson, Karen Morrell. During that time, she will lead us as we learn what stewardship means, and specifically, what it means when we are fully connected to the abundant life in Christ. We are delighted to be on this journey together with you.
Below are several resources for you to review and reflect upon. You can view them online or click on them to download a PDF copy.
The resources include:
We want to thank you for all you do and how you give back to God. When you give you do, you do more than meet the needs of this church, you fulfill the divine purpose God has for your life and the life of this community in Lithia and beyond. Paul writes in his letter to the Ephesians, "We are God's handiwork, created in Christ Jesus to do good works, which God prepared in advance for us to do" (Ephesians 2:10).
If you have any questions, comments or concerns; please reach out to a member of our team below.
Yours in Christ,
Your Stewardship Team
Karen Morrell, Stewardship Chairperson
George Lycett, Finance Chairperson
Eric Zimmerman, Church Council Chairperson
Rev. Tracie Ashley, Lead Pastor
Rev. Erick Ashley, Executive Pastor
GIVING GUIDE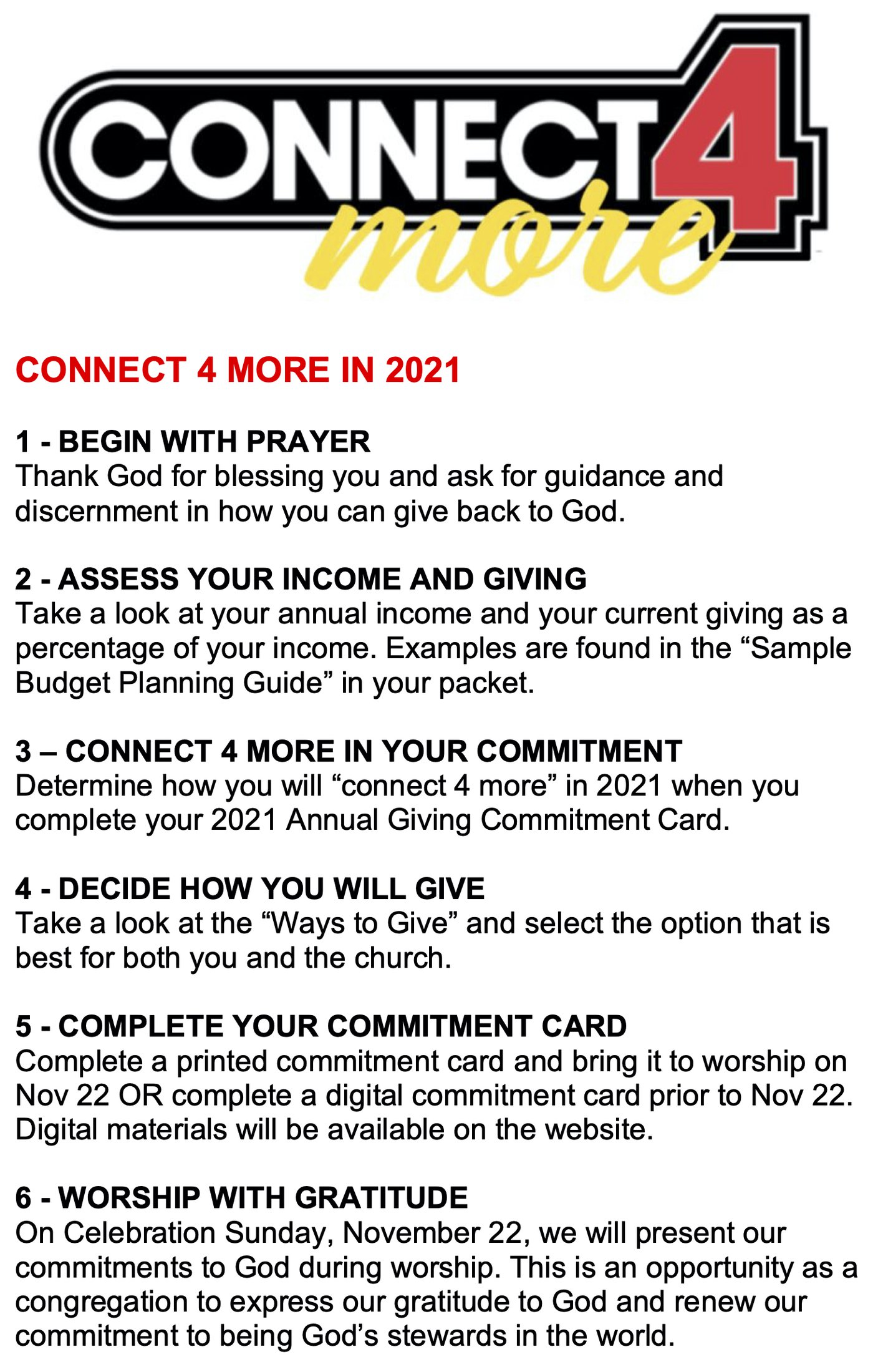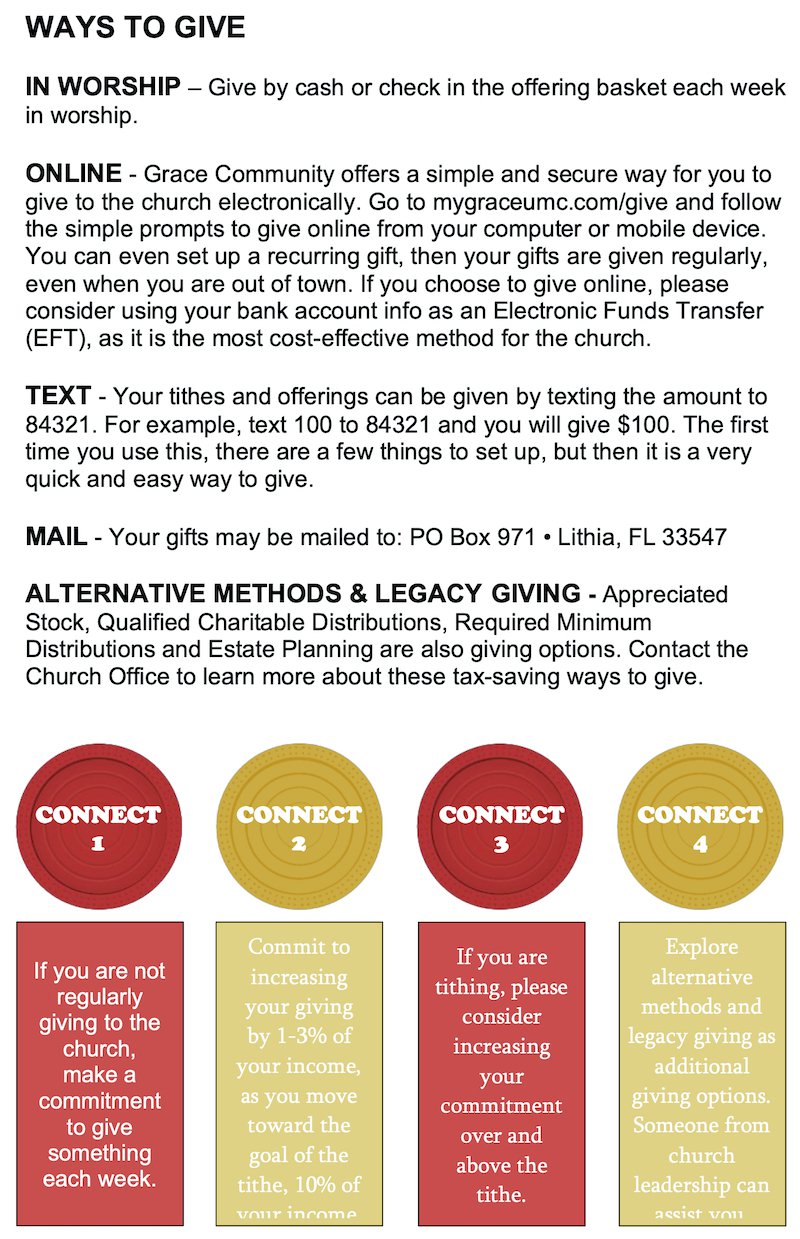 2021 ANNUAL GIVING COMMITMENT CARD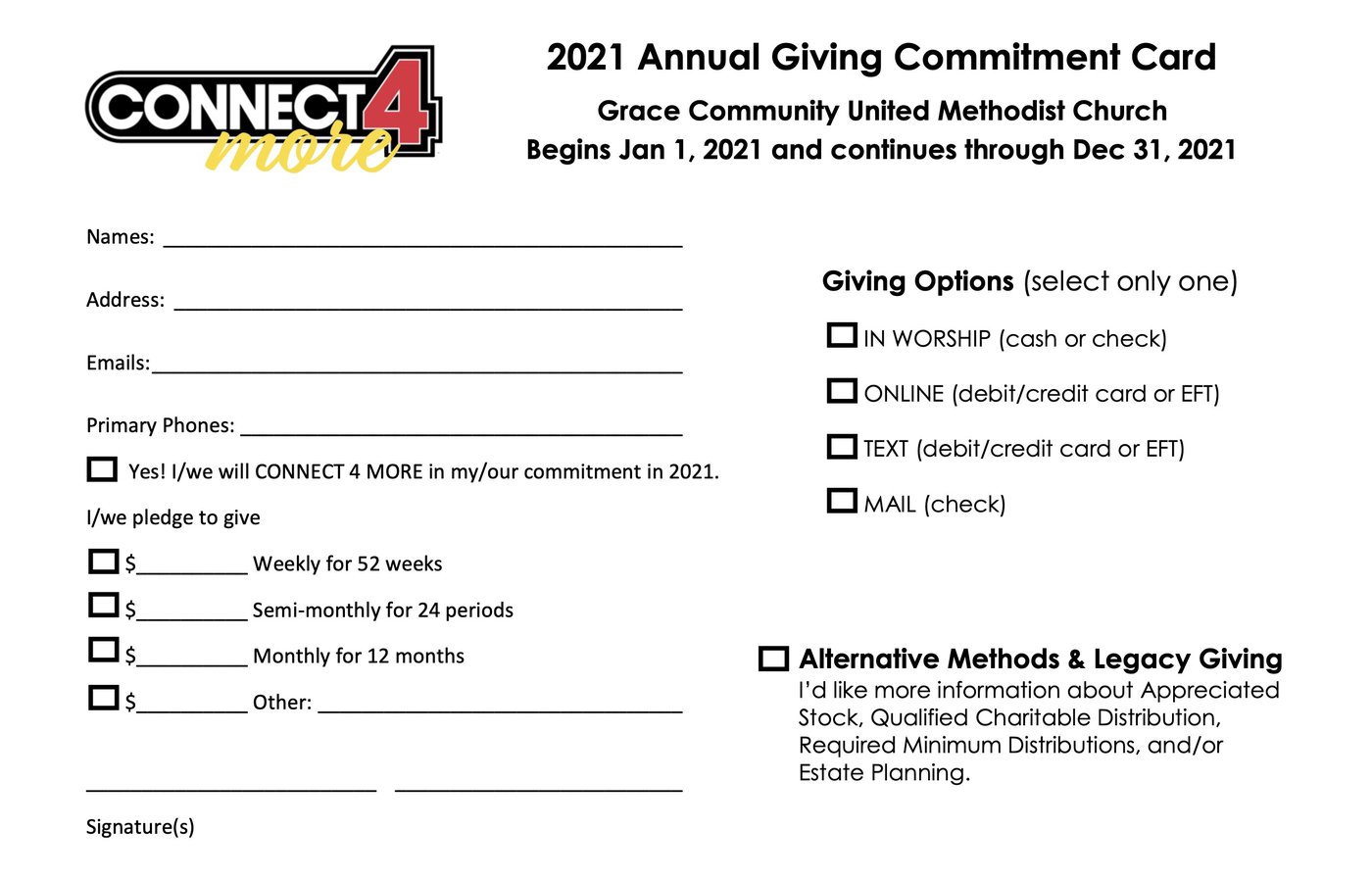 SAMPLE FAMILY BUDGET PLANNING GUIDE