June 13, 2021 • 10:15a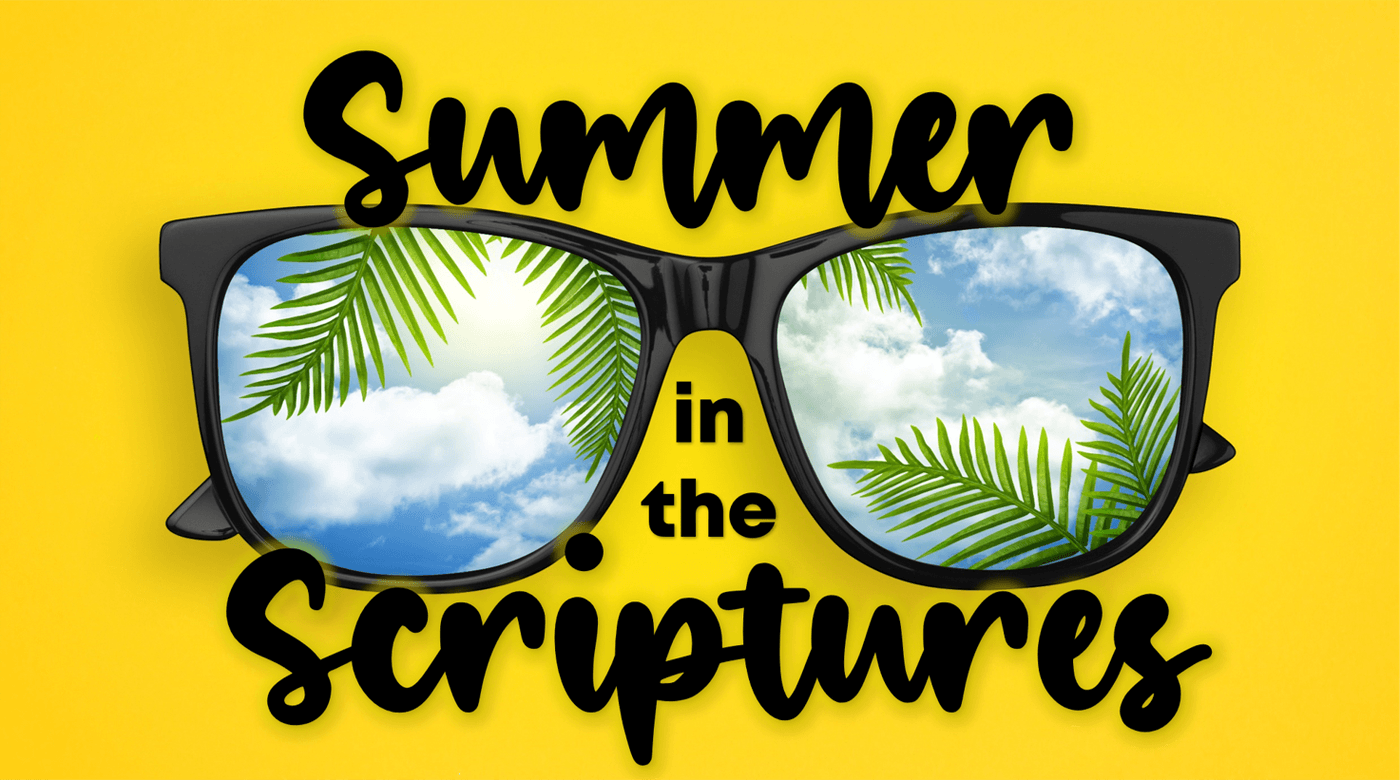 WELCOME
Each and every week we look forward to this hour to gather as a community. We are glad YOU are here today with us!
You can use the links below to complete a Connect Card, give online or share prayer requests with the church staff.
We truly hope you enjoy your time here this morning and hope you return soon.
ORDER OF WORSHIP
WE GATHER
Welcome
Worship Music
Freedom
WE PROCLAIM
Scripture Reading
Message
Rev Katie Sirmons
WE RESPOND
Affirmation of Faith
The Apostles Creed
Pastoral Prayer
Offering
WE GO OUT
Worship Music
Come Thou Fount
Announcements
Benediction
WHAT'S HAPPENING?
UPCOMING EVENTS
SUNDAY - June 20
Worship • 10:15a • In-Person & Online
Community Dinner • Grace Community Campus • 5-6p
Refuge Youth • NO YOUTH EVENTS TODAY
MONDAY - June 21
Spiritual Water Aerobics • Osprey Pool • 8:45-9:45a
WEDNESDAY - June 23
Spiritual Water Aerobics • Osprey Pool • 8:45-9:45a
FRIDAY - June 25
Spiritual Water Aerobics • Osprey Pool • 8:45-9:45a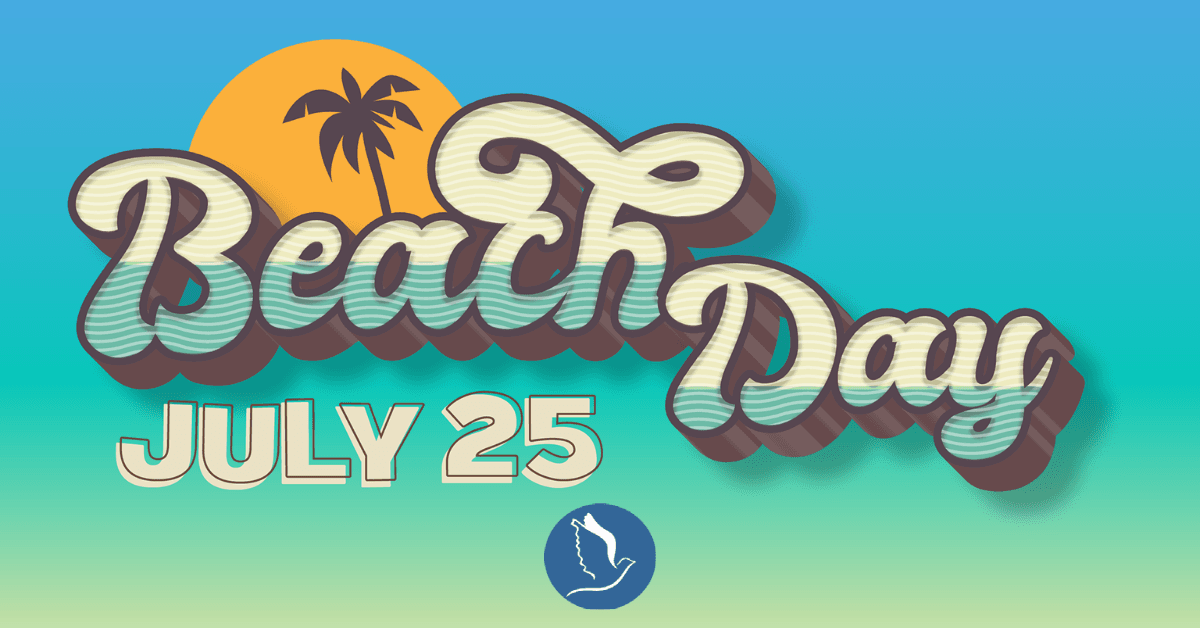 SAVE THE DATE
Join us for Beach Day on Sunday, July 25th! After worship we will head to Coquina Beach on Anna Maria Island to play and and out together. The youth will stay until sunset. All others are welcome to join them or stay as long as you'd like. Let's go to the beach!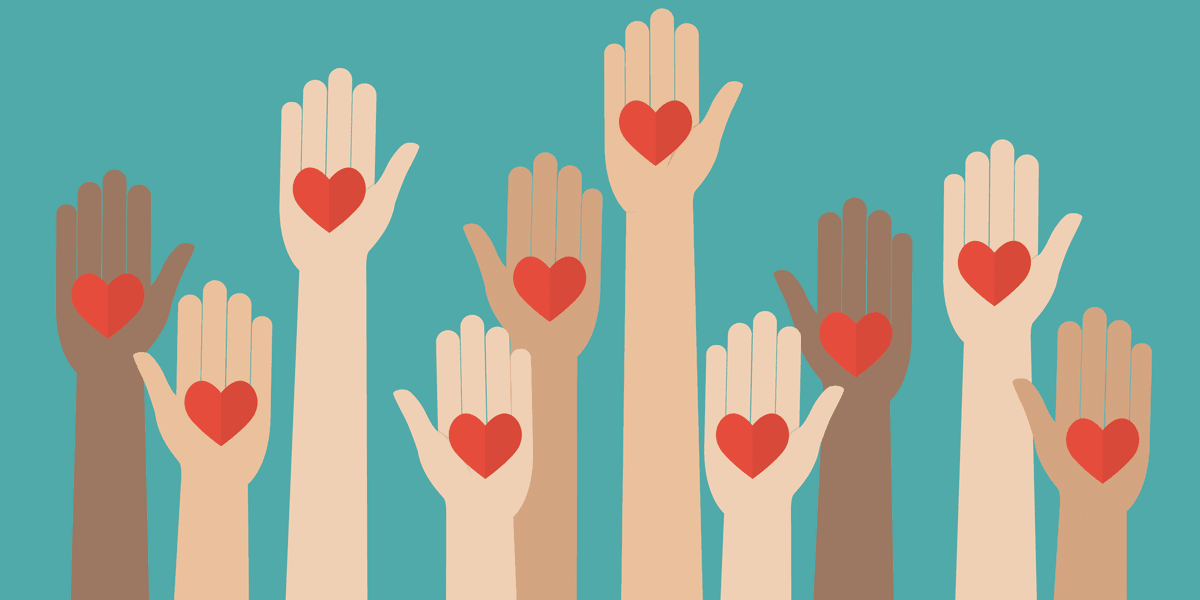 SUMMER VOLUNTEERS
With summer upon us and people enjoying some down time, it is necessary to have people to serve on the weeks you're in town. Please consider signing up for: Nursery, Usher, AV Team, and Greeter.
CLICK HERE to see all of the available areas of service. Thank you for serving this summer!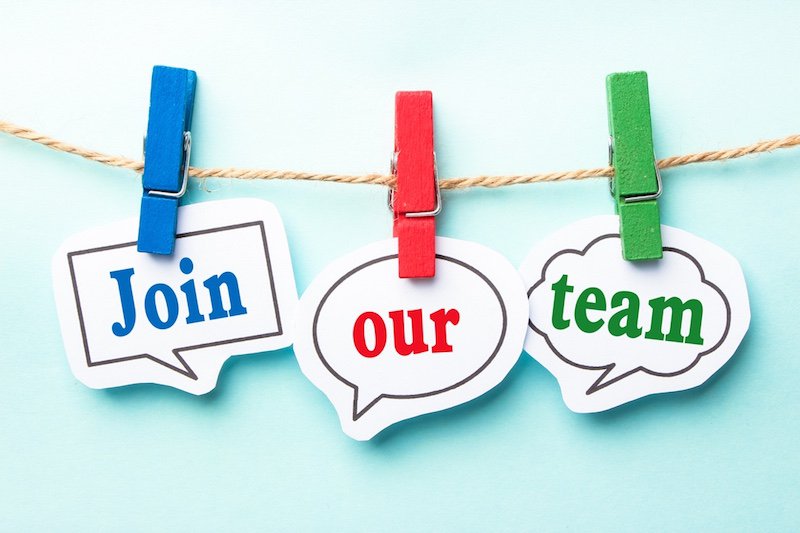 WE'RE HIRING!
Hey Grace Community...SPREAD THE WORD! We are a seeking a spiritual, musical, and organizational leader to oversee the musical aspect of worship, in collaboration with the pastor. This position includes, but is not limited to, leading music in our community worship and ensuring each worship service creates opportunities for the congregation to experience God's transforming grace.
To Apply: Submit cover letter, resume and at least two contrasting examples of leading worship. Please submit music examples in YouTube links. Send applications to Reverend Tracie Ashley at tracie@mygraceumc.com.
SKYZONE TRAMPOLINE PARK - SUNDAY, JUNE 13
Open to all youth - 5:30p-8:30p
$20 includes 90 minute session & socks
CLICK HERE to register.
YOUNG LIFE SUMMER CAMP: July 8-12, Sharptop Cove, Jasper GA
Open to any/all current high school students (9th-12th grade). Cost includes transportation to & from camp, plus, Greg Rusch will be the leader the week we go to camp! Sign up is online. Please RSVP for your spot(s) HERE. You do not need to be affiliated with Young Life or Grace in order to go to camp. Cost is $625 per student.
REFUGE SUMMER SCHEDULE
Check out our summer schedule below for all summer youth events.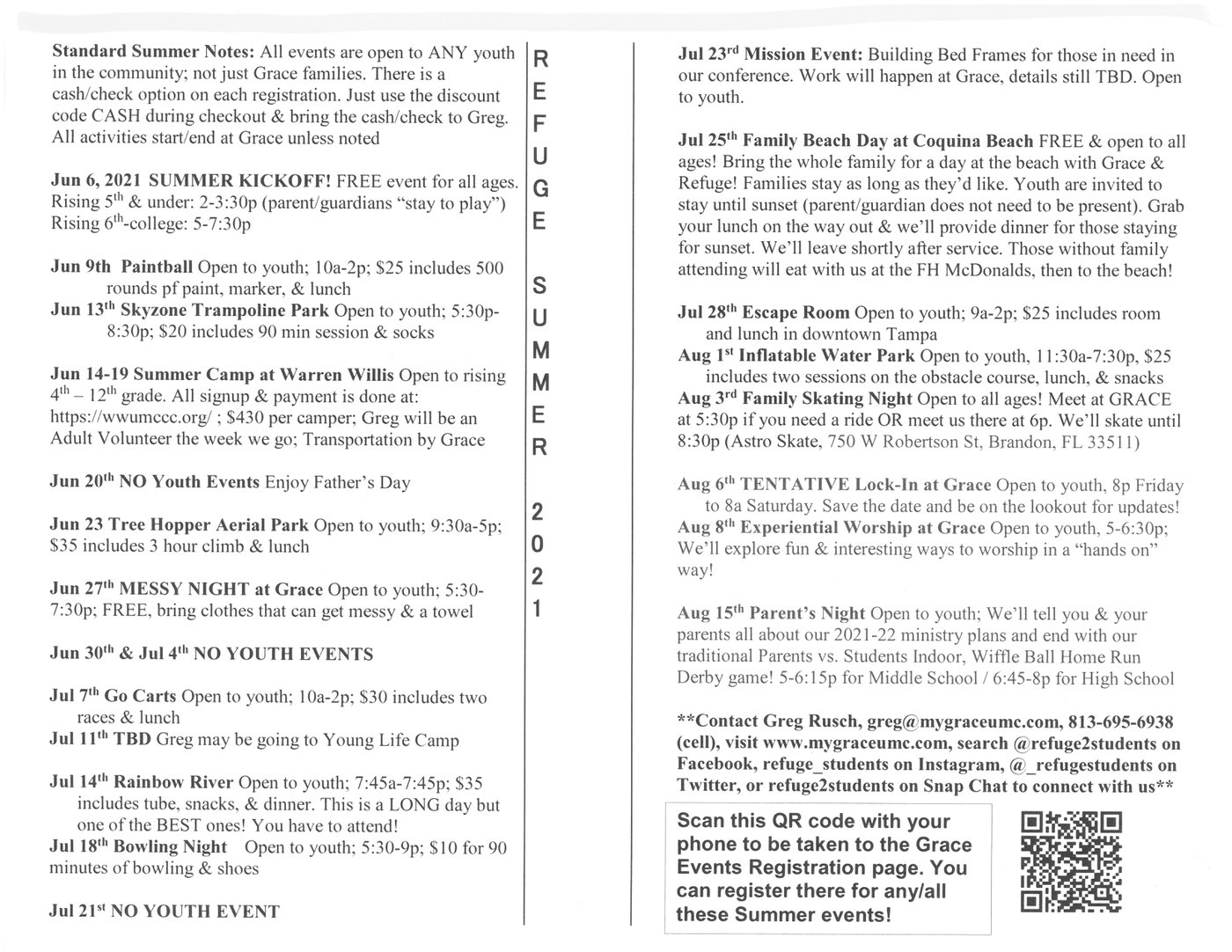 All the information you need in the palm of your hand.
Register for in-person worship & other activities
Safe, touch-less, worship environment.